Bridal and Quinceanera Sessions
Our specialty is outdoor photography and we shoot at sunset Monday-Friday. Saturdays are set a side for Weddings and Events. If your wanting indoor, we have a favorite Rental Studio we can photograph you in at an additional fee.
Our brides have quite a selection of images to choose from. We photograph brides in both traditional and contemporary settings, giving you the opportunity for your own individuality and personality to shine through. Be in a garden, beach, city streets in downtown, night photography etc. Before your session Gabriela will discuss the look you're wanting and together you two will create that perfect Portrait. Gabriela has been photographing Houston Brides for over 23 years and her work has been published in several magazine covers, she gives God all the glory. We encourage you to contact Gabriela and she will guide you through every step.

Session Fee investment is $789 and we ask that 50% be paid upon booking your appointment. This fee includes the session and ten touched up and ready to print images with full copyrights.
After your session, all images will be on our website with a password for viewing. After you have chosen your ten, our design team will touch them up and put into a dropbox ready for you to print with your favorite lab. We at Photos By Gabriela do offer printing of any size with our pro lab for an additional fee. All printed enlargements will be Fedex to you within 24 hours after we submit your order to our pro lab.
Gabriela realizes that planning a wedding takes up a huge amount of time but, she encourages you to take a deep breath and enjoy this season in your life.
Please text, call, email Gabriela with any advise or questions. Not only is Photography her career but, it's her passion. She would love to hear from you.
To view more of her work, on the left of this page, click on Portfolio

MAIL gaby@photosbygabriela.comcall or text 832.235.4166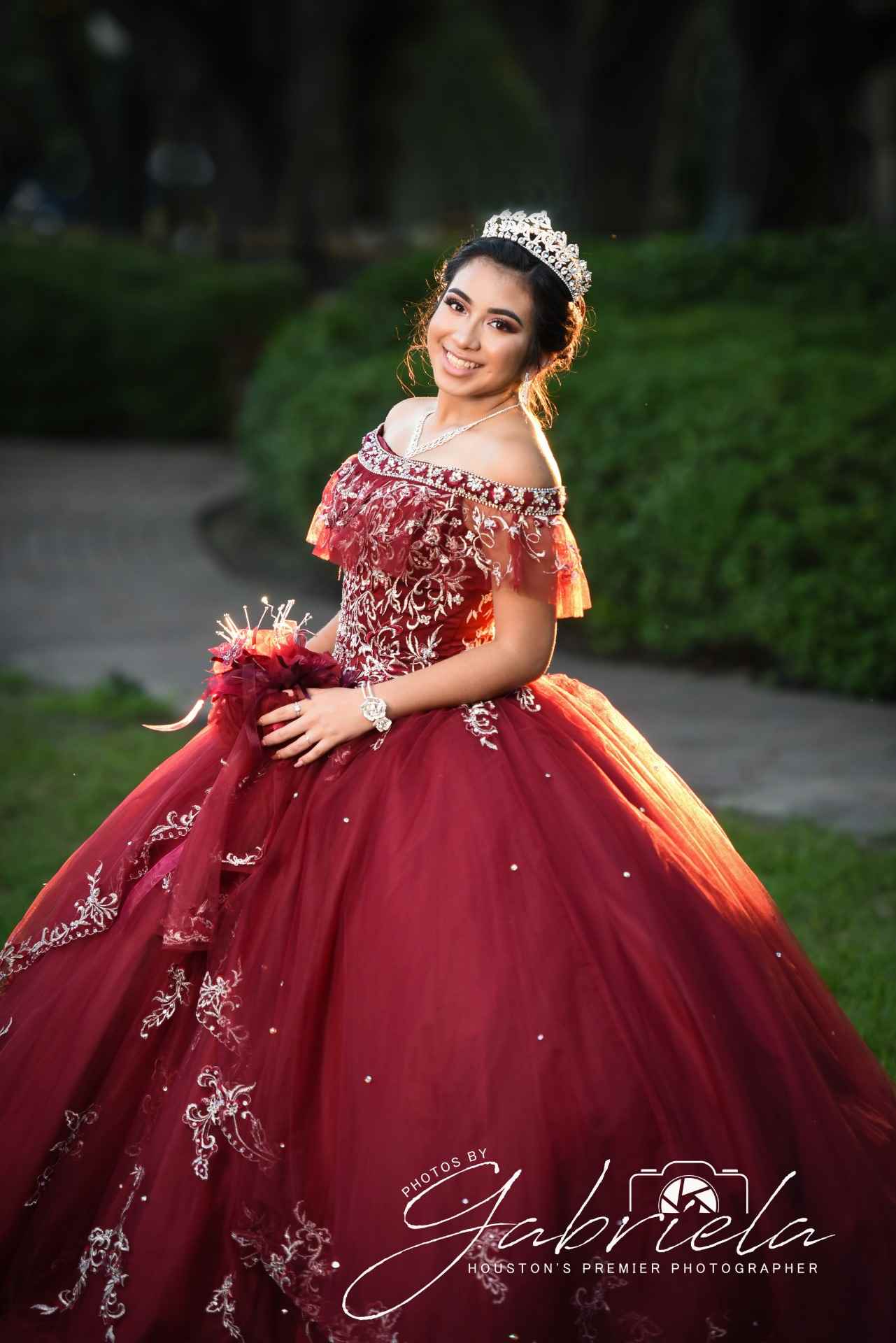 A word from my client..."We are making photographs to understand what our lives mean to us! Gaby's inspiration and passion for what she does is incredible. She's always happy, smiling and she has the power to transfer that into you! My experience working with her was amazing!!! Thank you!!!
"Before the shoot I was super nervous because I hadn't really done anything like this before. As soon as I met Gabriela she was super sweet and she was excited which made me excited. I feared I would not be good or would make myself look awkward but, Gabriela knew exactly what she was ding and made all my nerves go away instantly. She perfected each pose and I had nothing to worry about which made me feel good and I knew the pictures would come out perfect!
Jazmin Mitchell